Hi guys, I wants to show you my new trick. Here is a photo of Rustyfly, when i ride to the Stunt Bike Show. My new trick is to touch ground with my back but only this is too esay, then, my trick is to do a curling with my back but no wheel touch ground, but i've no enought break to go wheeling after this (i don't know if it's really english, sorry... lol)
To show at public that this trick is a really trick, and MY new trick, I do this trick twice on the show.
Now, look at the photos, i think that i am the first 50cc rider to do this trick !
Sorry if my english is so bad, i'm french stunt rider !
Pics by Rustyfly :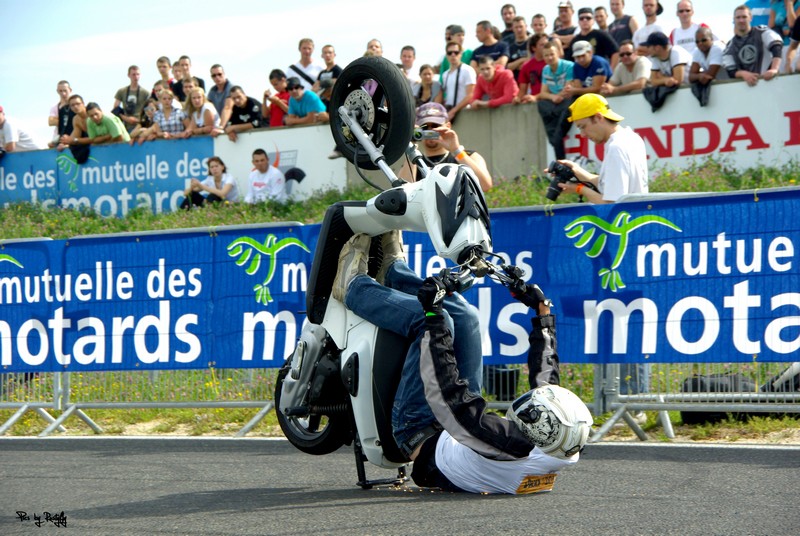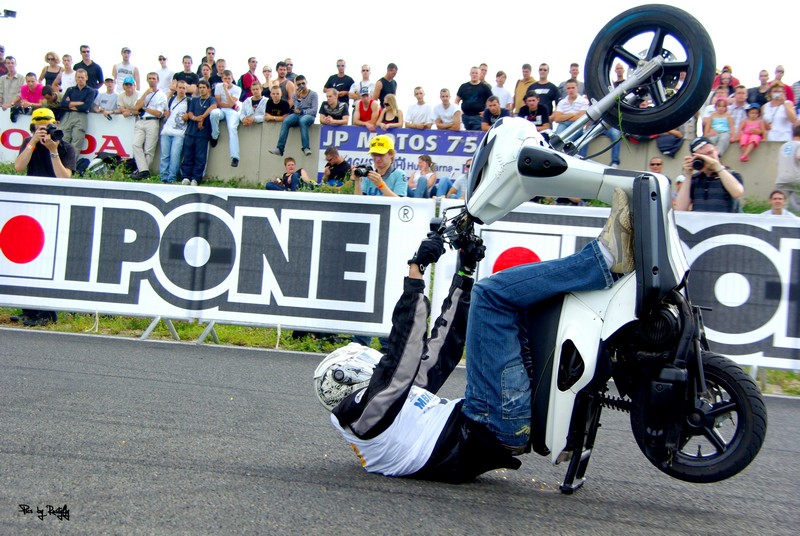 Thanks to you to try to understand me..