jst took smethihg i should not have
09-28-2007, 10:55 PM
I Have Too Much Free Time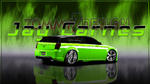 Join Date: Oct 2002
Location: Diddleboro , MA
Age: 39
Posts: 12,737
09-29-2007, 03:17 PM
Re: jst took smethihg i should not have
---
09-29-2007, 10:55 PM
I Have Too Much Free Time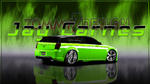 Join Date: Oct 2002
Location: Diddleboro , MA
Age: 39
Posts: 12,737
Re: jst took smethihg i should not have
---
they make perks 5's with no aspirin in them too Doctor, and if you take enough of anything its not good for you. - expect for beer.
02-06-2009, 01:14 PM
Re: jst took smethihg i should not have
---
i remember when that happend...Bass had to come over to your old house in Brockton cause Mel was freakin out...i remember he came over and pushed you with one fingure and you fell over, hahahaha....
03-06-2009, 10:14 PM
I Have Too Much Free Time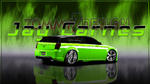 Join Date: Oct 2002
Location: Diddleboro , MA
Age: 39
Posts: 12,737
Thread
Thread Starter
Forum
Replies
Last Post